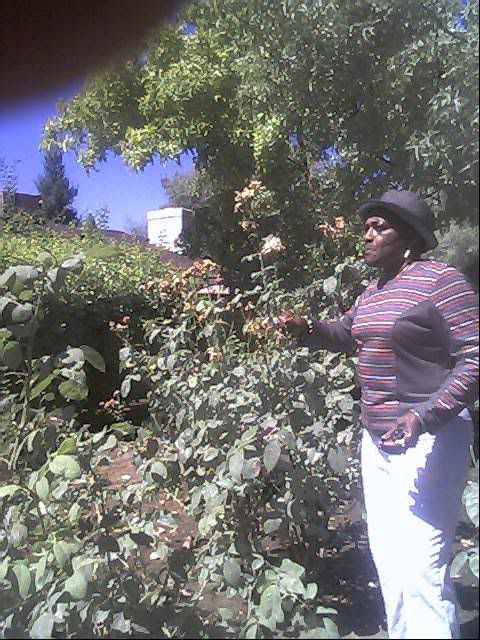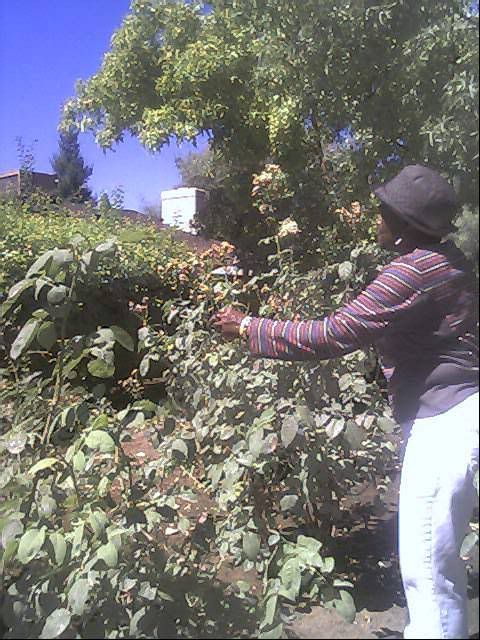 Meet Jerdine. I took her picture in the rose garden for that is where I see her most.
Jerdine had to leave her home and garden and come live in an assisted living facility because of a nasty old stroke. Here she found there was nothing for her to do. She bought lots of house plants and they fill her room. Then she discovered the roses.
The roses in our garden had bloomed and faded, and they would require attention before a second bloom could come. The dead blossoms needed to be plucked so the new buds could flourish and flower. Here was something Jerdine knew exactly how to do. She set to with a will.
"Hey," she was told, "get out of the garden. Don't pick the flowers."
Jerdine explained the best that she could, words not coming easily after her stroke, that old dead blooms had to come off before the new little buds could blossom. And despite folks grumbling, she kept preparing the roses for new blooms.
"Look," she told me. "They be comin' back. See here, and here. You come back on Wednesday. Be all beautiful."
And I went back on Wednesday and took my daughter to meet Jerdine because I appreciated her enthusiasm.
"Not ready yet," she told me, but pointed our several new buds on the stems where she had pulled off dead blooms.
"Be ready on Saturday, sure," she assured me.
But that afternoon, the institutional gardeners, working on a schedule of their own, using electric loppers, CUT THEM ALL BACK TO THREE FOOT STUMPS. Every one. Baby buds and all.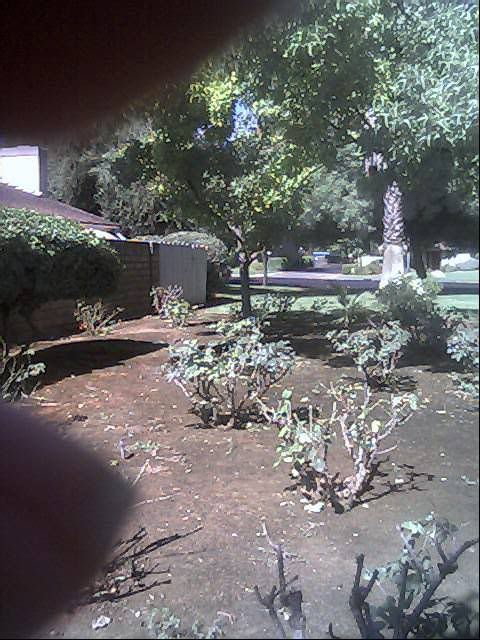 I haven't seen Jerdine since. She must have discovered the mayhem by now.
The second blooming of the roses has been postponed. Until next year.