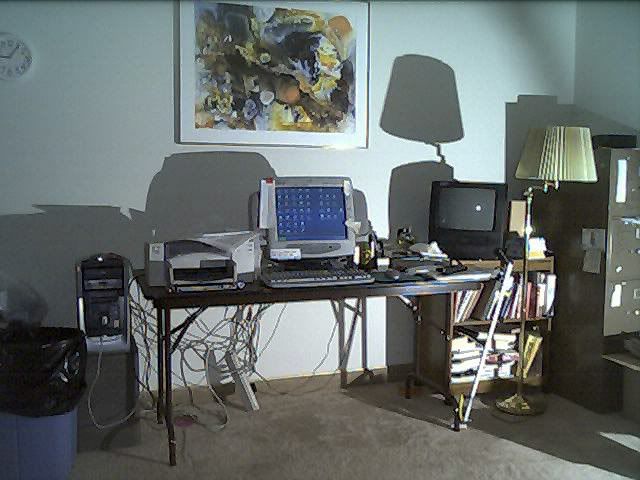 As requested, my computer station, as is, come-as-you-are, before you straighten it up for its portrait.
No chair, I roll right up in my wheel chair to the table. I face my Hewlett-Packard Pavilion 510n, about 1990 model, and tap out my journals or read yours. When I pause to think I look up at my daughter's painting, Odyssey II, and enjoy the abstractions I find in it.
It cracked me up to look at this photo. I never noticed that messy tangle of wires beneath the table until I saw it printed.
As for the second part of the assignment, (How it looks when straightened up for its portrait) that will have to wait until someday when, or if, I straighten it up. Check back next year sometime.