I live in an old folks home, but it is a PRETTY old folks home.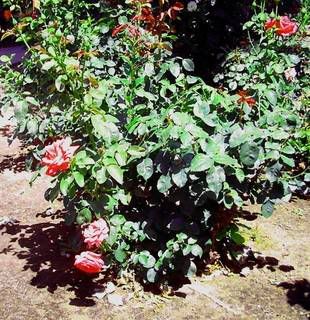 There are several rose gardens. One contains "our" rose bush, the one we have followed from twig to second blooming. Here it is today with the second crop of blossoms and in the upper left corner, lots of buds which will bloom soon.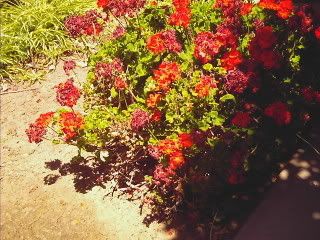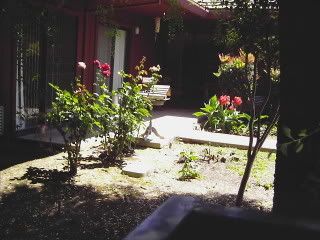 There are two inside courtyards with flowers.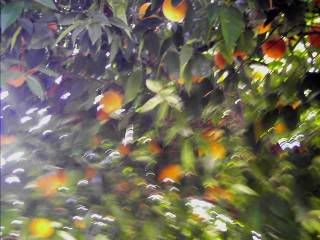 Also in the inside courtyards are orange trees. Look at this crop of oranges. They are lovely to look at, although the winter frost has made most of those gorgeous oranges rather juiceless.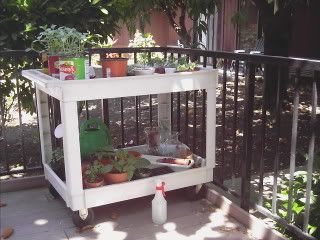 I was elected to "baby sit" the garden club's tray of seedlings. I squirt the little shoots with a spray bottle on this week end when the regular squirter is away on a trip.