I don't clean out my car often enough. When I did today, I found a packet of pictures under the seat. They were dated 2004. That means it has been three years since I last looked under the seat.
In the packet were two pictures I cannot remember. The first shows me dressed for some activity here at the old folks home. It was either Hawaiian Day or Funny Hat Day. I am not sure which of these applies to my strange get up. Don't you wish you lived here with the exciting program of dress ups that we have.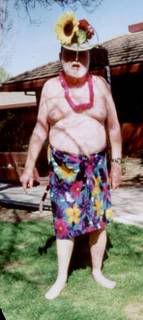 I must have taken the second picture myself. Only the automatic timer would have snapped such a goofy expression. I seem to be saying, "Wait a minute. I'm not ready yet."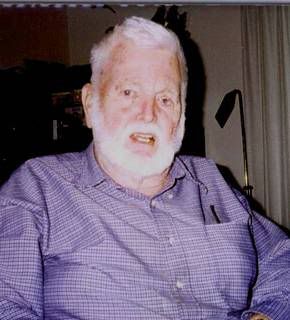 I plan to put the pictures back in the packet, and the packet back under the seat for another three years.