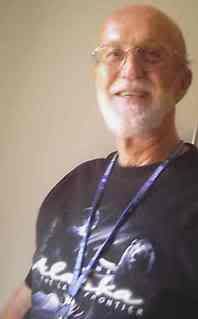 Hello, my name is Stanley Hahn, designated typist for Chuck today. And it is an honor. Chuck says (he is dictating)...
....I had a bad morning! The staff came in to transfer me from toilet to wheel chair but I was so weak that my legs gave out, and I sank to the floor. Then it took the whole staff to lift me into my chair. I was exhausted, but unhurt. Now when I have to transfer, I have to call for help...not one or two...but three care givers come to help me make the transfer.
....Talk about loss of dignity...but I am well, even if out of breath.
I would like to make this funny, but I don't know haw to make the situation funny. Suggestions appreciated. Stanley types 10 times faster that I, ( or so he thinks) so it should be easier to read. Thanks, Stanley for your typing.
Gotta go...time for lunch but I'm not finished with breakfast yet...still sipping on a soda for breakfast.
See you later!