For our Monday Photo John Scalzi asks for before and after photos.
Here's a pair with sixty three years intervening.
Me with mother, my age 16 Me alone age 79
Here's another pair, Before and after installation of flat monitor. Repeat from a couple of months ago.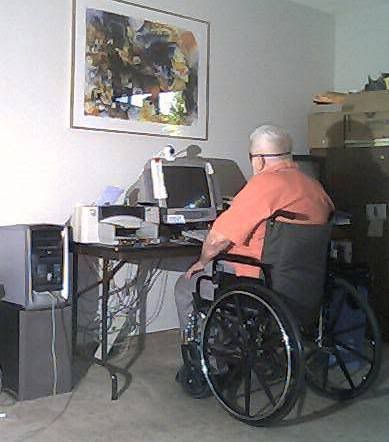 Before After
Makes blogging easier.