My own father died accidentally when I was less than a year old, and Grandfather came to be known by me as "Dad".
He was very patient, having already raised my own father and my uncle, and I don't remember any swats by him, nor any serious rebukes. Yet he was a good example.
He worked hard, five and half day per week at the office as an attorney for a title insurance company. I used to walk with him when he walked the dogs. By sitting on his lap while he read the Saturday Evening Post and pointed out words in advertisements I learned to read. The first word I learned to read was not "run", or "spot" or "Dick" or "Jane" but GOODYEAR. The kids in the Campbell's Soup ads were my Dick and Jane.
He rode the "Big Red" street car to work with such regularity that he became a favorite of the crew, and they would drop him off at our driveway, not a scheduled stop, on rainy days.
When he retired from the title company, he opened an Escrow service of his own. I was hired to prepare the office and I went on my bicycle before school each morning and swept the office and emptied the waste baskets.
He ordered my first movie camera and started me on a hobby that I have loved all my life. When I got a Jiffy Kodak for my first still camera, one of the first pictures I took was of Dad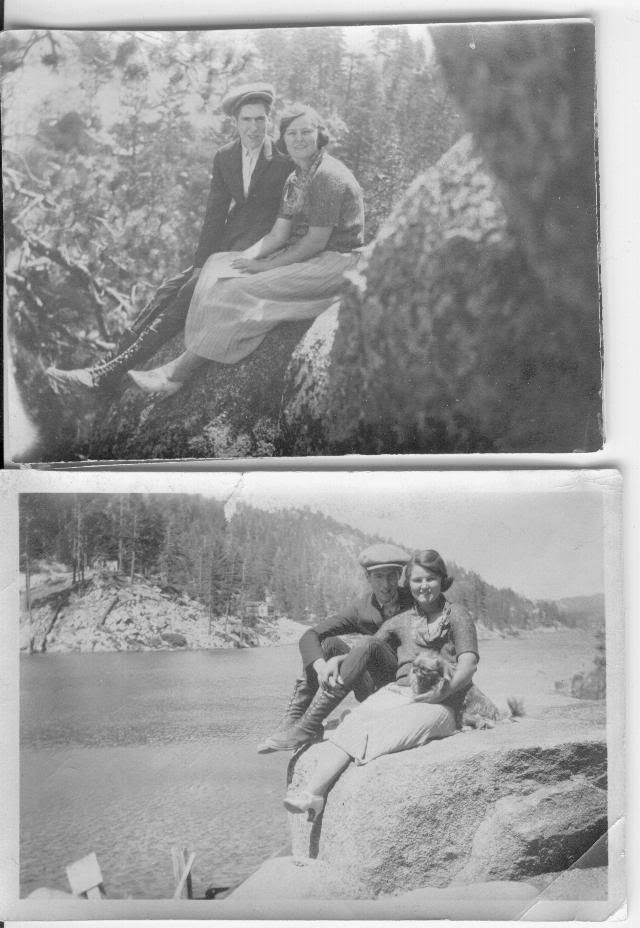 My father, whom I never got to know, and my Mother, 1923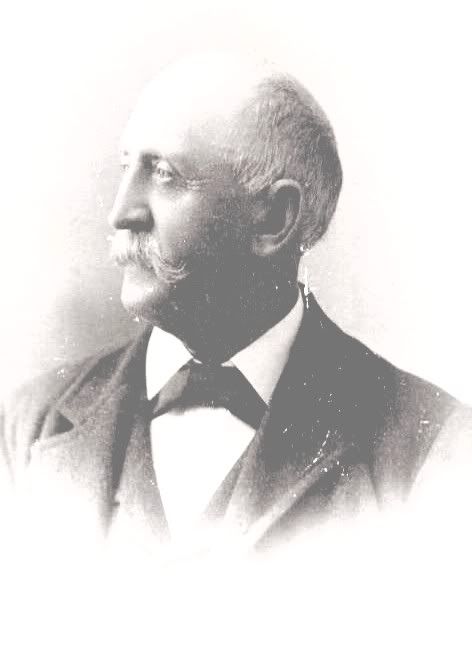 My Great Grandfather
Sorry, no pictures of "Dad" whom I wrote about above.