Close, but not close enough.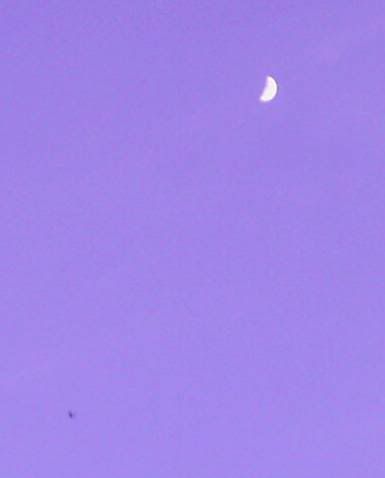 Last night, seeking some quiet and something to do that took no energy I sat out at twilight, staring at the moon with camera ready. Ready for what?
For a one in ten-thousand chance that a passing airplane would pass directly in front of the moon and make a silhoutte. A few birds came by but they were too fast for me. Finally an airplane came NEAR. In desperation I snapped a picture.
The result is above: a half moon and way...way down in the lower left is a speck that was the airplane. I had to blow the image up immensely to capture even this...
It was not a bad way to spend an evening, and remember, even all of NASA's moonshots didn't work the first time.