Yesterday, the old folks home had a "vintage car show" which was a hit. A couple of local car clubs came with thier prize possessions and showed them off for a couple of hours. There were thirteen beautiful exhibits including one of our residents' own 1971 Mustang and a 1970 hand crafted Berliner, made from a kit to reproduce a 1935 Mercedes. The oldest car was a seventy year old Hudson sedan, highly modified into a four door street "rod".
The Merced Chief of Police came and joined us old folks and the car club members in a steak and hot dog cook out.

.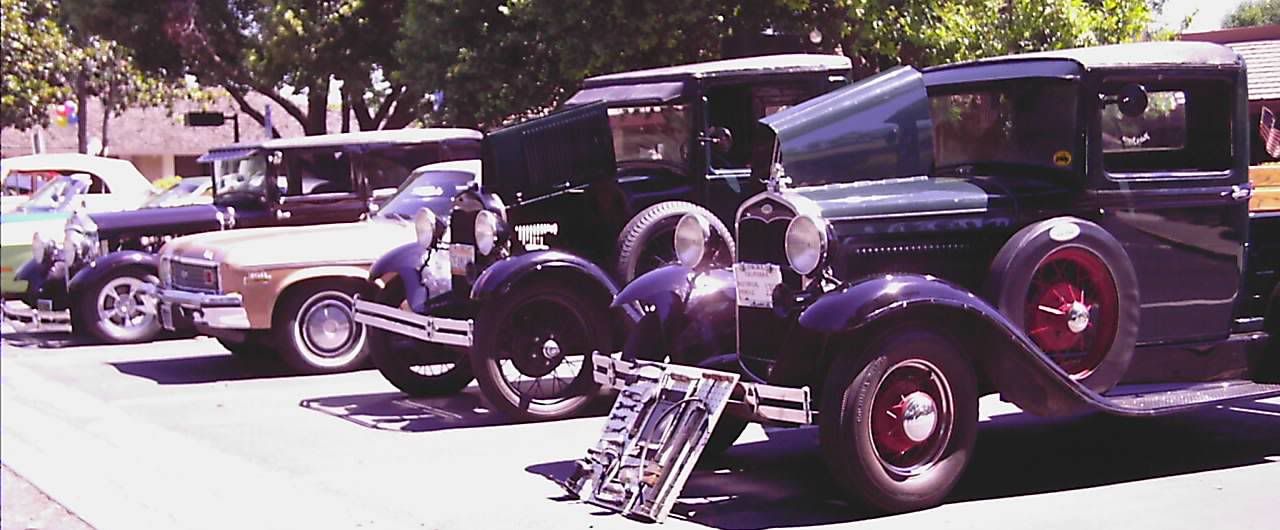 Part of the line up of cars at the Vintage Car Show
Of the Model A Ford in the foreground, resident Ted was heard to say, "My brother and I were driving a car just like this home from a dance and we hit a bridge abutment, and broke the axle. Dad wasn't angry, but made us pay for the repairs. Took all of my 'Prize Cow Money'. Later we drove the family from Arkansas to California with that car, towing a horse trailer with all our family and belongings in it. Got all the way to Nevada before it broke down. Threw a piston from dragging all that load."