What do we do on a slow day at the old folks home?
Go down to the corner and read the time/temperature sign, and then count the cars crossing the corner of M and Olive.
Ho Hum.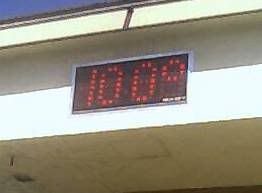 The temperature today was 100.

In two minutes, 200 cars crossed the interesection.
What is new where you live?