November 21, and almost all of the over-one hundred roses in our garden our bare. Our favorite Twiggy is down to two pink blossoms, and little Tootie, by the flag pole has a few pink miniature blossoms, but LO and BEHOLD, Jude, the large bush with yellow blossoms by my courtyard door is in full bloom.
Perhaps it is just to welcome me to my new quarters, but it is grand to see such a great anomaly among the roses. Full bloom in the Winter. Wonderful.
I am not sure you can see them all in the photo but I counted ten blossoms and one bud. A bud? That means even more blooming is on the way.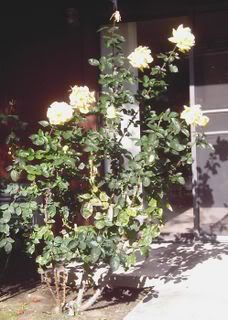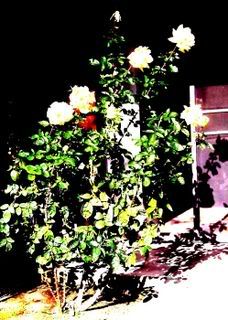 Jude, Our Yellow Rose Here's a better look at Jude