My "regulars" will remember Twiggy, the red rose bush whose growth we followed this season from twig to full bloom. At her peak she looked like this.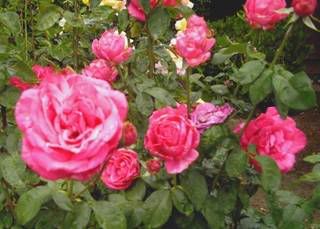 Twiggy is still blooming, even as we approach Thanksgiving. Yesterday she had four huge red flowers. In fact, in our garden of over one hundred rose bushes, over a third still carry blossoms. The late blooming roses all sprout long stems reaching for the sky. One of Twiggy's neighbors is over twelve feet tall.
Now meet Twiggy II. My new room at the Old Folks Home opens onto a courtyard, and right outside my door stands, behold, a gorgeous yellow rose. Now when I want to add to my boring series on roses, I need only step to my door and snap a picture. Here is the door to my new room. That's Twiggy II on the left.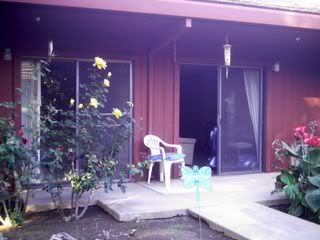 And here is her portrait.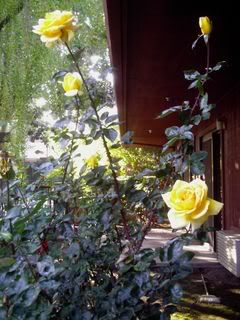 TWIGGY II