I recently introduced you to Twiggy II, the yellow rose that stands just outside my courtyard door. But Twiggy is an individual, and glorious specimen which deserves a name of it's own.
Jude, a reader, wrote and told us how in her youth, her father bought two rose bushes and dedicated the red to Jude's sister and the yellow to her. She has been fond of yellow roses ever since. Perhaps it would be appropriate to rename our yellow rose, Jude.
Look at the number and large size of the blossoms on Jude, here and now, coming up on Thanksgiving. That is a wonderful winter rose for you.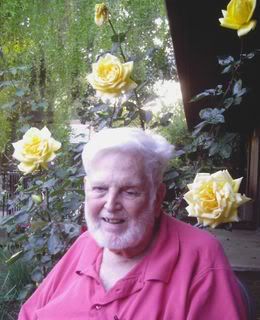 The largest of Jude's blossom is as big as my head.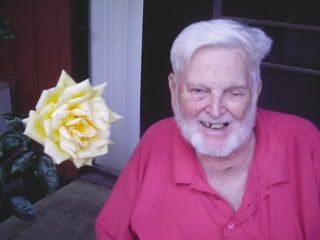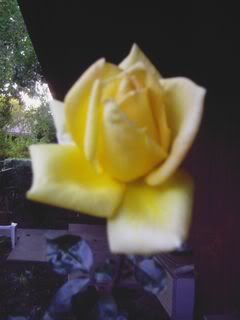 (Is this all right, Jude, to name the yellow rose for you?)