Come on, now, give the kids a break. Years ago a kid could stand on the corner watching cars go by and could tell you the make of each. "There's Packard. That's a DeSoto. Look, an Essex."
Now, the cars look so much alike that it would take an expert to tell them apart. Look at the photo I took in our parking lot.

Here's a Dodge Intrepid next to a Toyota Solara. Except for the tail lights they could have come from the same mold. Farther down the line was a Honda, and something else. I'm sure I can't tell what the other is. It looks like all the others.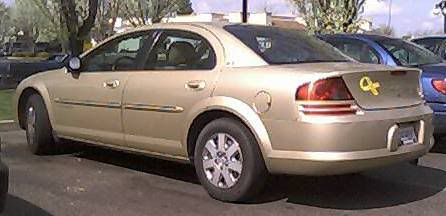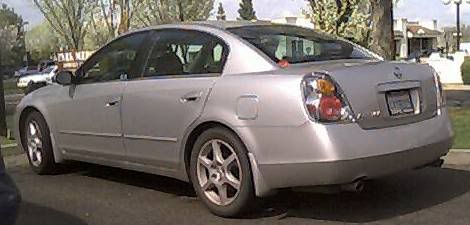 The engineers now must have a giant cookie cutter that shapes them all. They come out of the oven looking alike until the tail lights are pasted on.
Hey, guys, give us a fighting chance to tell your products apart.