Have auto designers trained the public to buy only cars that look alike, or have buyers trained the auto designers by buying only cars that look like this.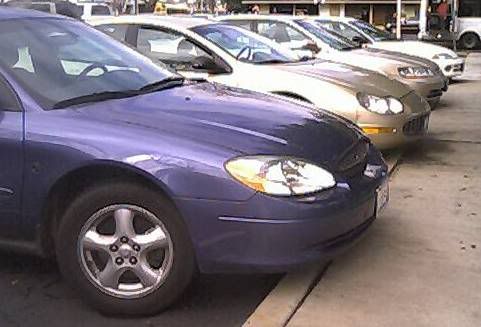 Here are a Ford, Chrysler, Honda, and Dodge parked side by side in our parking lot.
I know Chrysler and Dodge are cousins, but why do Ford and Honda look so much like them?