With your comments, you tell me that a lot of you are up nights, as I am, at your computer, writing, reading. And I am too. And for me, add drawing.
I love the Paint program that comes with Windows. I can spend hours doodling, making designs, cartooning, and even a bit of serious art work.
Here is my latest: a tryptch. It is a three panel design with cartoon characters added. It started with a simple design, and I added one tiny skier, then another. So, here it is a work in progress.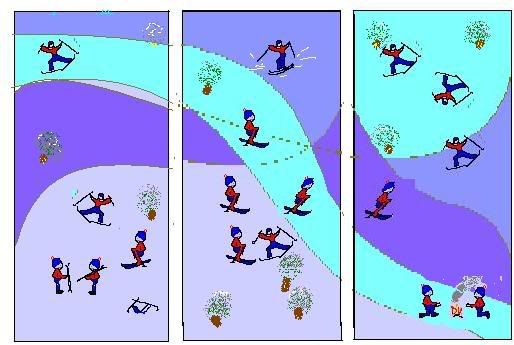 Feel free to add to it, or email me any characters you'd like me to add. It is all in fun.