Cousin Bertha turns ninety-two today.
She lives alone in Hesperia, California, about an eight hour drive away. I'd sure be there if it were less. She had lunch out, at the Home Town Buffet, with her son yesterday. And a friend is taking her out today, too; probably to the Home Town Buffet- it is her favorite. ("Better selection than Sizzler, and cheaper," she says.)
She likes to draw little people, and has created a whole family of characters. Here is "Hulsa" and "Prieta"..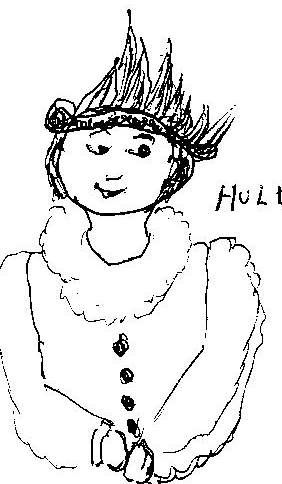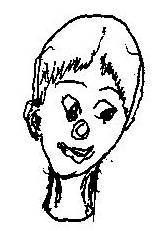 Why "Hulsa"and "Prieta"? I don't know. Are they even a real names?
Here is a picture of Cousin Bertha a few years ago, age 88. She still has red hair, though she says "It is turning a bit yellow at the temples."
Happy Ninety-Second Birthday