Cars I have owned
1938 Chevrolet two door. My first car, bought by my mother so I could drive to UCLA, 1942. (owned 11 years)
1946 Chevrolet two door. New, bought for me by government for losing a leg in action in WWII (owned 1 year)
1947 Four door Oldsmobile. I sold the Chevrolet and bought the Olds on a program for amputee vets. My first automatic transmission. (Owned 10 years)
1930 Packard Convertible (very used) Bought it to "tinker" with. Overhauled it in back yard. Sold it to two guys who never finished paying for it. I still have the pink slip -- somewhere.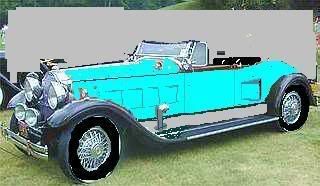 1952 Morris Minor convertible New .(Owned 7years)
1946 Oldsmobile coupe. Used as second car in family (Owned 5 years)
1957 Ford Four door. New. My daughter cried when we left the Olds coupe behind as a trade in. (owned 9 years)
1959 Chevrolet two door Biscayne. New. Traded in the Morris Minor. If anyone cried, it was I.
1964 Buick Station Wagon with a sun roof. New. The family drove it across the U.S. and back
1973 Ford…new Big Orange two door (Owed 7 years)
1964 VW Kharman Ghia (used) Sold to daughter -creamed by uninsured driver)
1964 VW Kharman Ghia (used) To replace one sold to daughter Sold as-is to friend who managed to get it started and drove it home in second gear. (Had it for un-remembered number of years)
1980 Buick new Four door (Traded to my daughter for Volvo four door. And traded back after year)(Owned it on and off for about seven years)
1979 Volvo four door (Owned less than a year)
1978 Ford Pick up truck. Inherited. Had long range fuel tanks. Gave to daughter... wrecked in accident. alas.
1990 Dodge used year old rental two door hatch back compact (Owned 6 years)
1995 Chevrolet Astro Van year old rental(Owned 11 years, so far)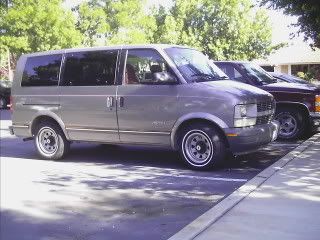 Wow, I really had to bust the old memory cells to come up with this list. Hard to remember when I bought and sold, and I am sure I have missed some. Been a delightful career. What pleasure driving has given me. I have also been a boat and airplane owner/driver.