They painted the parking lot of the old folks home -- except for one space where a lady parked her car, locked it, and went away for the week-end. They painted AROUND her car. This is that space, where her car was parked.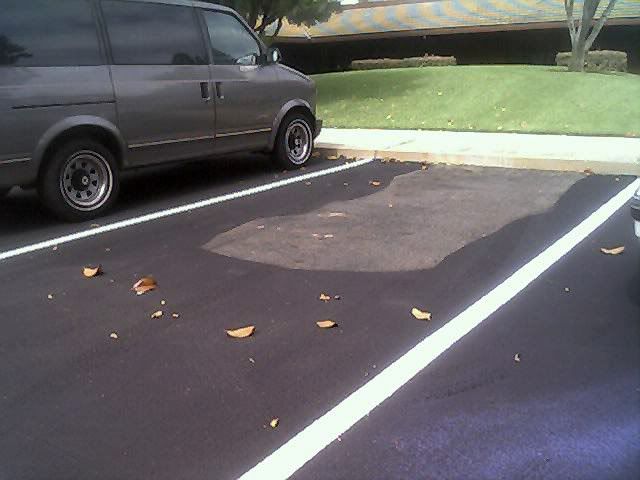 And there is another little unpainted spot... I wonder what was parked there.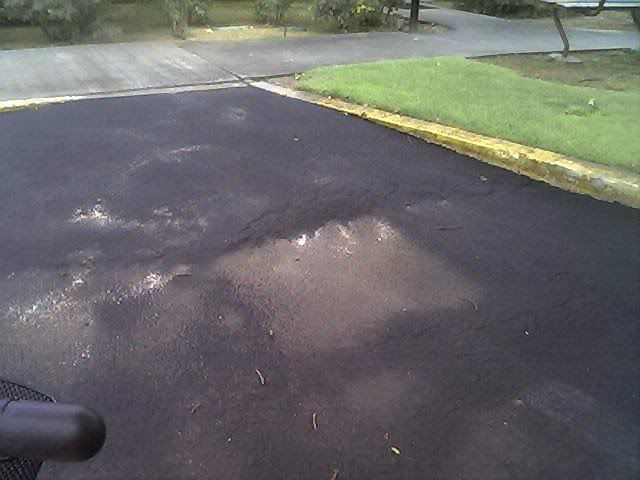 Ooooh, look what someone parked in the new parking lot. A brand new Toyota XR.Something.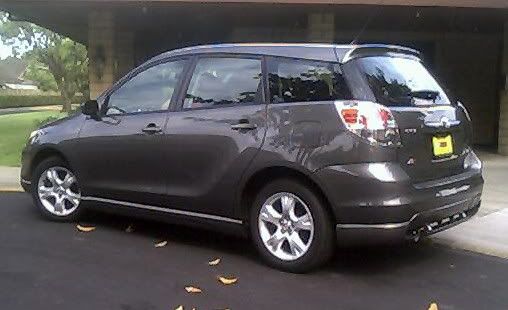 Someone asked me "Isn't that one of those new hybrids, part electric?" I didn't know, but as I watched the driver came and got in, and the huge thing glided off, as silently as the fog drifting away. Spooky those electric drives.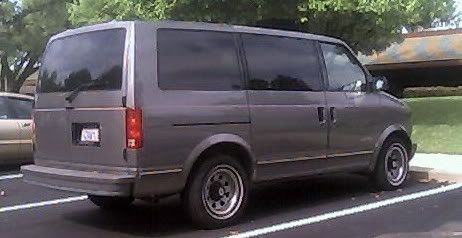 Makes my old van look boxy and old fashioned. Here is my '95 Chevy Van.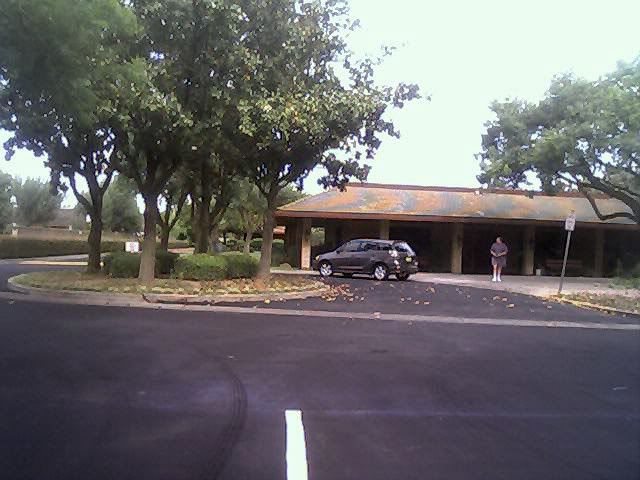 And just because I have up-graded my Photobucket membership, and have unlimited photos, here is the front of the old folks home where I live and write my journal.