BEFORE BREAKFAST
On my scooter
Along the path behind the building.
A congress of crow debates the morning issues from the trees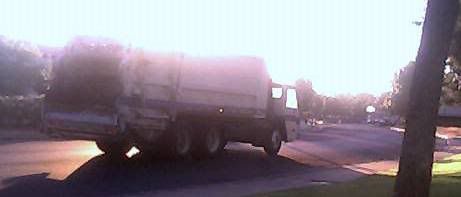 A trash truck flies by at forty. Does the driver think the trash is going to get away if he doesn't hurry?
The sun is low and shadows are long. Here is mine on my scooter, holding the camera to my eye to snap my image.
Another way to leave an image. Drive through a puddle and see if you can make a design with your tire tracks.
The "old" bus gave us many enjoyable outings and memories. Now, like most of us, it is retired, and sits in the back parking lot, and rests.