Okay, here's a clearerlook at Carmel Fudge (aka Simba, Bird, Miss Kitty, Owl, )
Longer view showing size.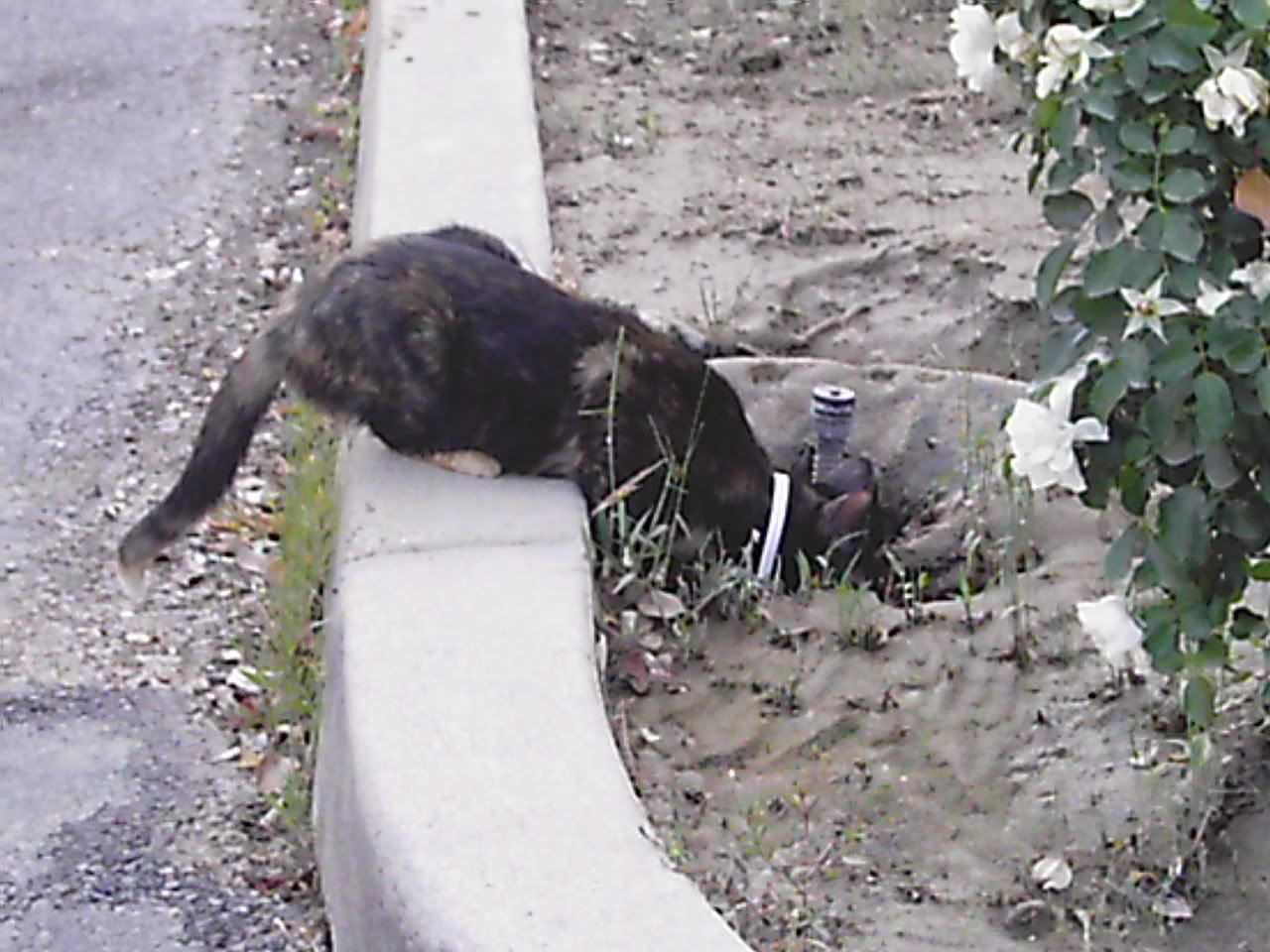 Ignoring the water that was set out for her, she drinks her fill from a mud puddle.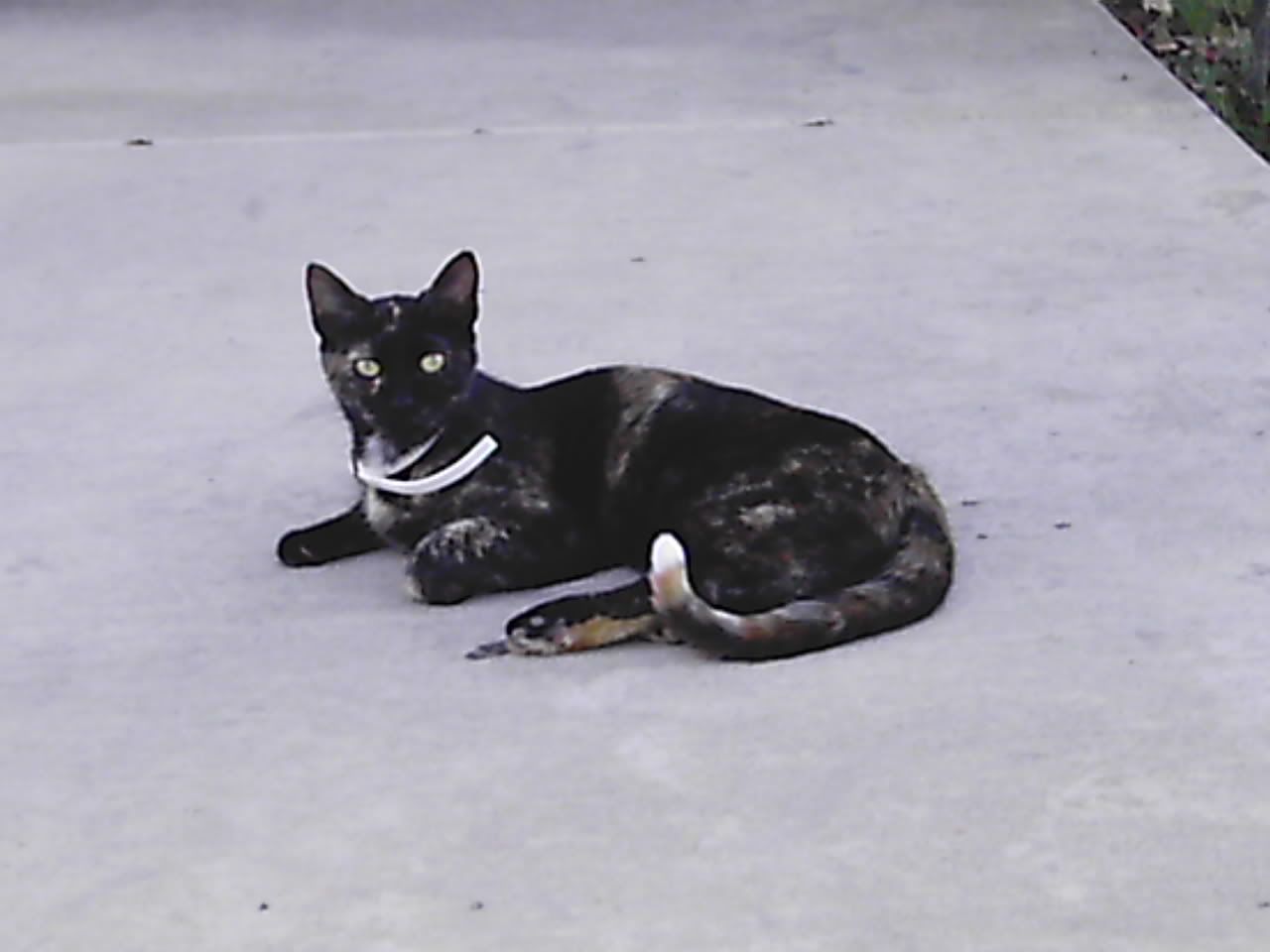 Resting and looking healthy enough. She got into the building while we were watching fireworks.