Here at last: a picture of the cat. But the picture will generate more questions than answers.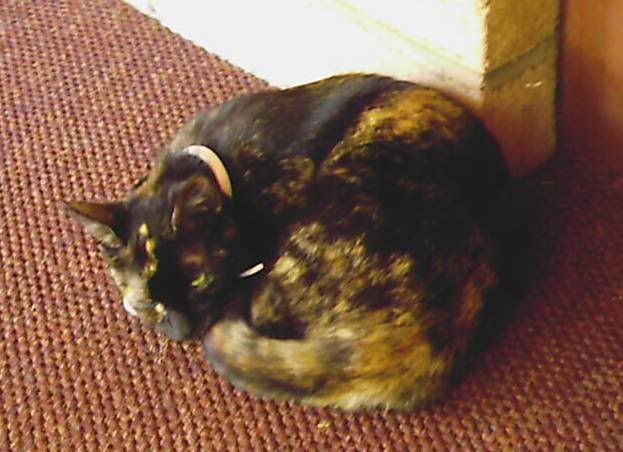 For instnance: Are you sure that it is a cat? Where is her face? What kind of cat is she?
Answers: Well, sort of. In there some place. Domestic short hair.
Some things we know. 1. She is not Inga's. 2. She is not feral, that is, she is not afraid of people and hiding. Here she is curled up by the door and let me come right up and take her picture. 3. She is brown with orange fur showing through. 4. She does not appear to be pregnant (at the moment).
So okay, send your questions. I will try to find the answers.
This is not a contest: no wagering, please.