Our rosebud is busting to be open. Tomorrow has got to be the day.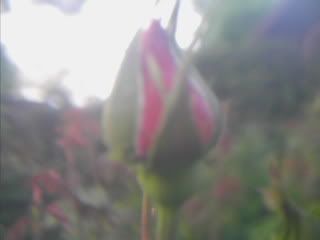 And look at our twig. It is a bush, and has its first blossom on the lower right. But it is not PINK... it is red... a red, red rose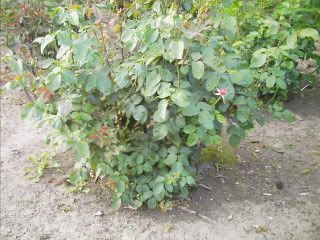 Meanwhile on a nearby bush... the first of the flowers in the garden. Our twig did not win the derby, but it is going to be beautrful, just the same..