All the almond trees in Merced County, CA, started blooming at the same time. The old folks from our home climbed aboard the bus and took a two hour tour of the groves, just to view the blooms.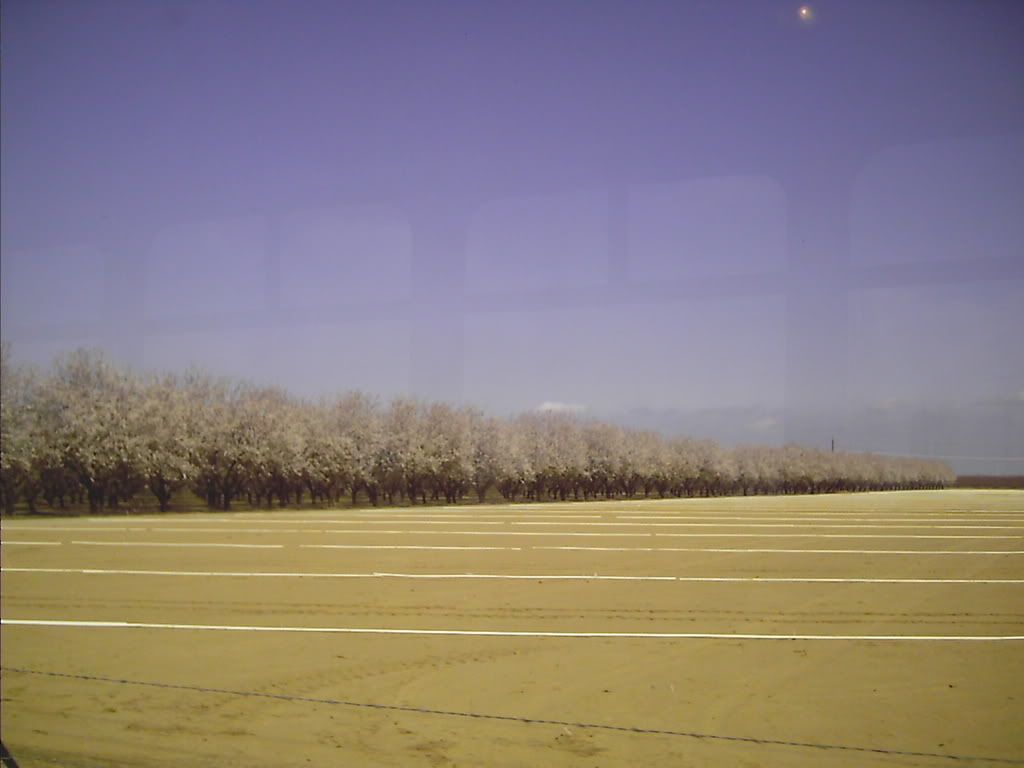 There were mles and miles of almond groves. More of the almonds you have eaten have come from Merced County than from anywhere else.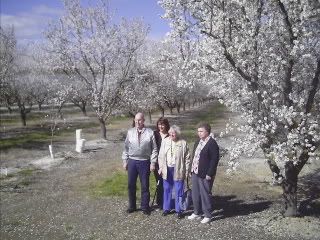 We stopped and a few people got out to pose with the flowers.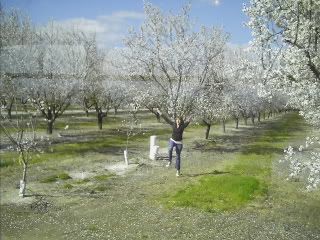 Almond Blossoms make our Activity Director sing and dance.