John Scalzi in By the Way asks us to shoot someone's eyes, put them in our journal and post a link in his blog.
Here are my eyes. One real and one prosthetic. I'm not telling which is which. The prosthesis was one of the best had ever had and was made by the technician at Vetran's Administration in San Francisco -- a real artist.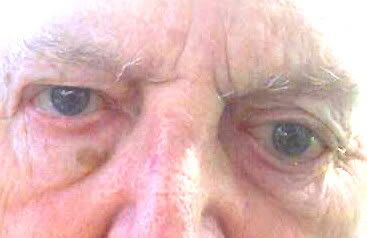 Eventually my physiology changed and it had to be replaced. The replacement lacks expression and reality, but I am not showing that one.