Between Rain showers, I went out to the back courtyard for a breather. It was completely deserted. Except...someone invisible said "hi". I looked around...nobody. then I looked UP.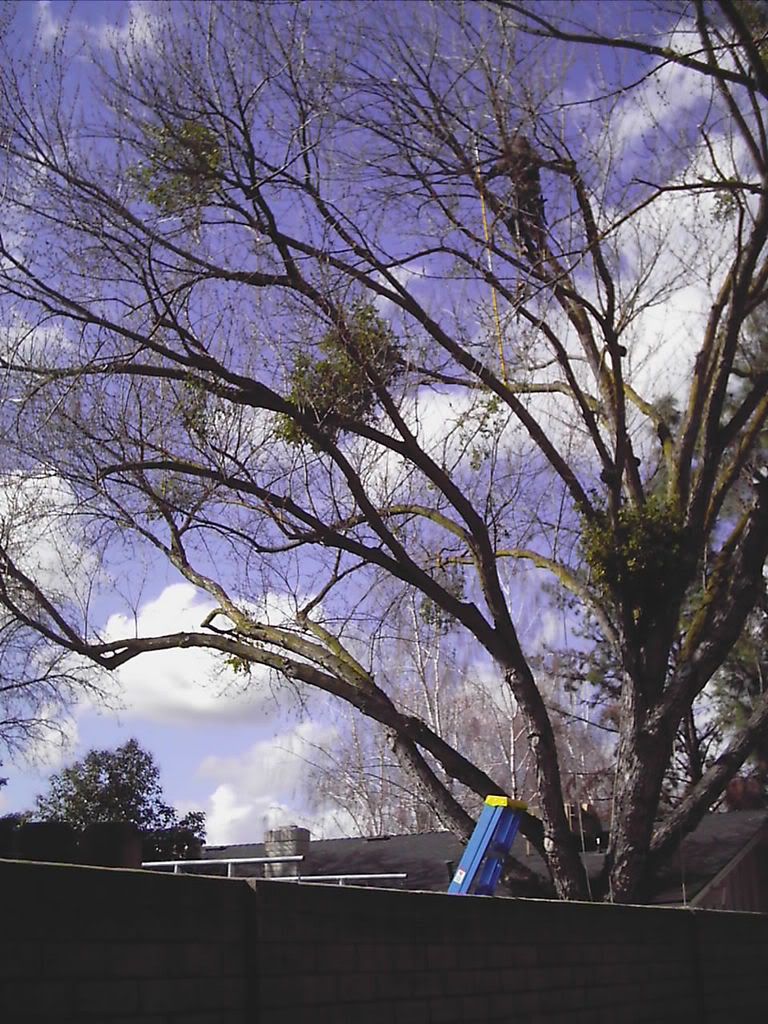 There, fifty feet over my head was a tree trimmer at work with a hand saw. He had a chain saw hanging from his belt. At first I did not see him, but when he started down I could see him climbing down.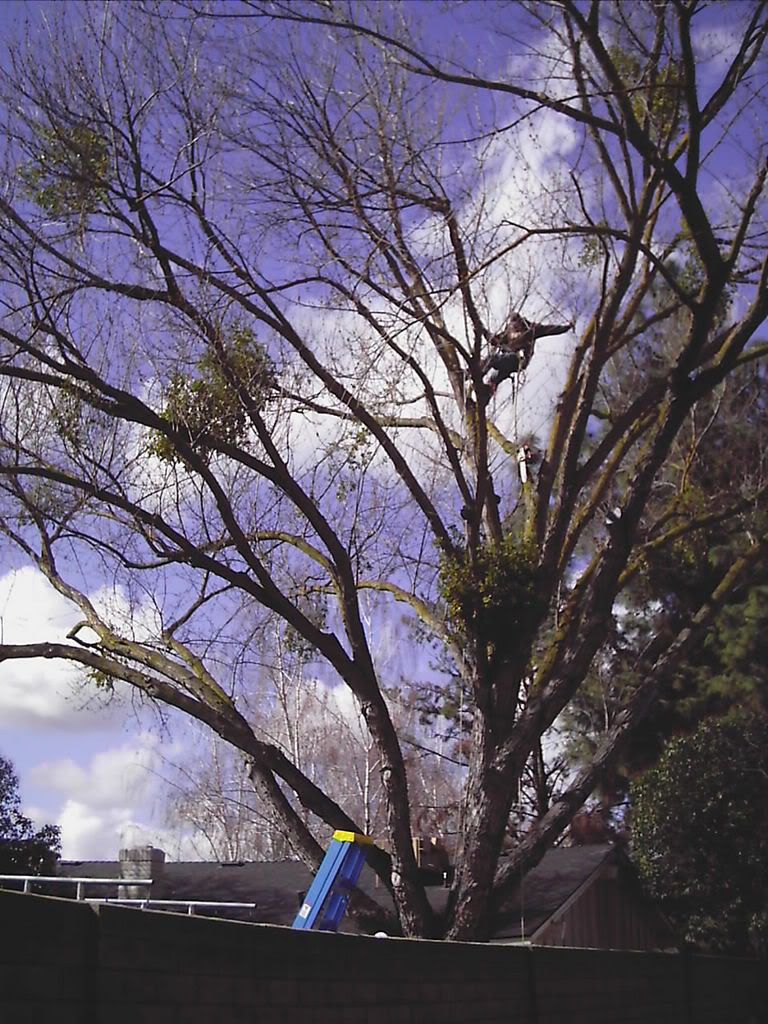 I used to climb trees when I was a kid. I did it for fun. I never thought of it as a way to make a living. What a neat occupation. Climb trees and get paid for it.