Our series, twig to rose bush, is ended, but here is a "follow up", because I can't help myself. I love taking pictures of these lovely roses.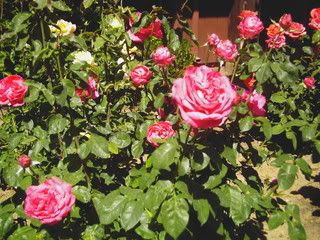 Here is a close up today of our bush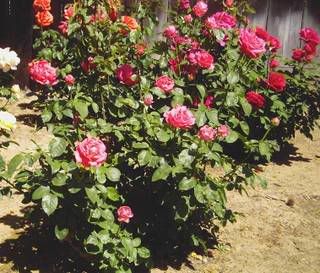 Here is our "twig", pink, and its neighbors...red on right, rose variegated behind, and white on left.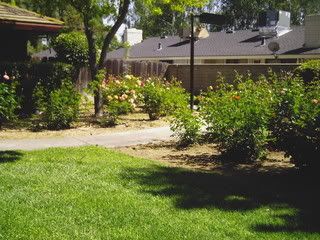 Here is the whole garden, or as much as I can get in one photo. There are over one hundred roses at the old folks home. All photos under exposed by one stop to enhance color.