I recently wrote about winter roses, how they stand taller, blossom bigger, and reach out to be noticed.
I made this a metaphor for old age, saying we make a final effort to be noticed and to leave a legacy, and strive harder. I anthropomorphized the roses, saying they were striving to catch the attention of the last bees of the season, the last hummingbirds who have not migrated, so they could be pollenized, like their spring forebearers.
But I failed to show the pictures that prove my point. So here are the winter roses, reaching higher, striving to be noticed, with their biggest blossoms of the year.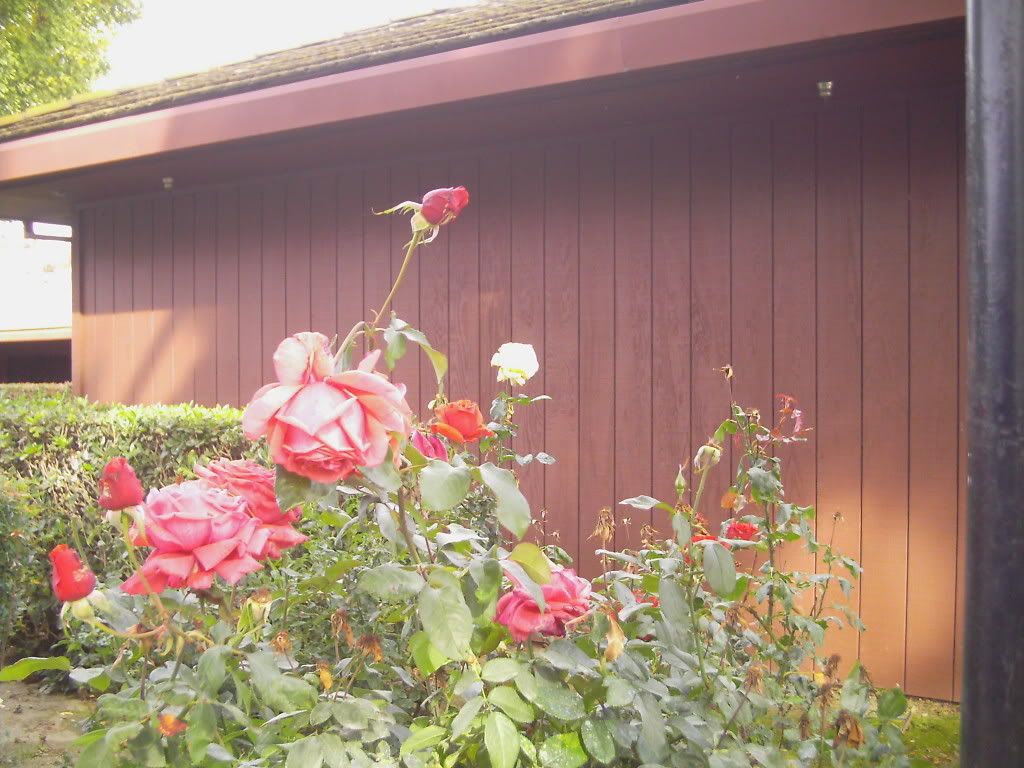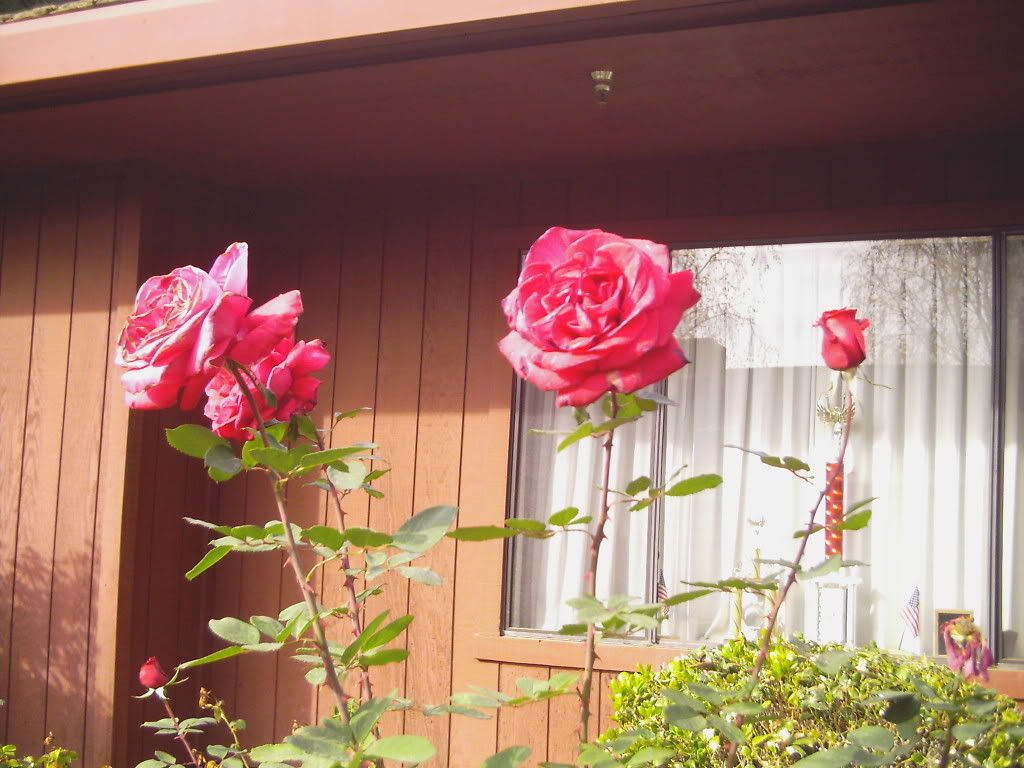 And as an added bonus, a carpet of autumn leaves, to make a belated entry into the Photo Scavenger Hunt, "Leaves".