I doodle in the Paint program a lot. I thought I might share three random samples from the files.
1. We were asked to create screen names for fictional characters. After I made up some silly names, I doodled some silly faces to go with them.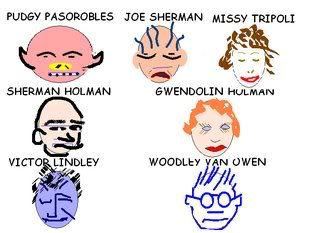 2. I like experimenting with colors. This was one color pallet I made. It is bright and cheerful.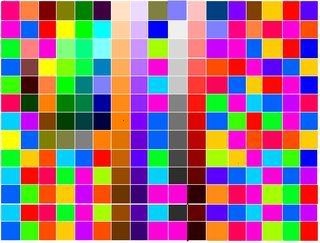 3. After doodled a cartoon of myself on my scooter, I decided to make a whole parade of me.