Unusual in the old folks' parking lot. Just because it is super modern and we residents are antique, this Honda Goldwing motorcycle and its Motogold trailer look out of place.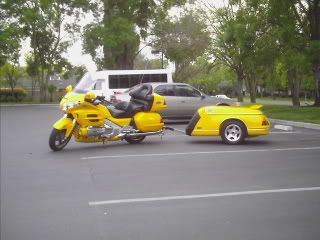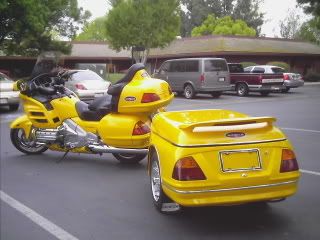 I wonder which resident hopes to ride this. More likely is was a grandson or daughter. Nice trailer... I wonder if it is a camper.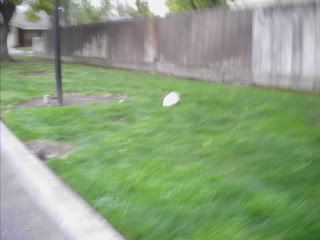 I saw some animal crossing the parking lot in the dusk. I chased it. It did not run away from me, but kept on its way. When I caught up with it, I saw it was a wind-blown McDonalds bag, dumped by a careless passer by. Well, It looked like a puppy or rabbit at first... in he dark.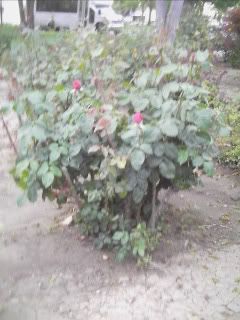 Not in the parking lot, but nearby in the rose garden. Remember Twiggy, the rosebush we tracked all last year. Here she is in 2008, already bushed out and bearing the first two roses I have seen this year. Trust Twiggy, to be the first to bloom this year.