Here's a creepy story, followed by a creepy question. I hope one of us J-landers is also a gardener and an expert n identifying vines.
Here at the old folks home, someone planted a few ivy sprouts between the walk and the wall. They must have been thinking, "Wouldn't a little green growth look nice on that wall?"
It would, and it did. And time passes. The ivy climbs the wall, covers it, spreads to the walk, keeps a team of gardners busy trimming it away from the walk, it climbs the tree, covers the trunk, climbs out of sight everywhere.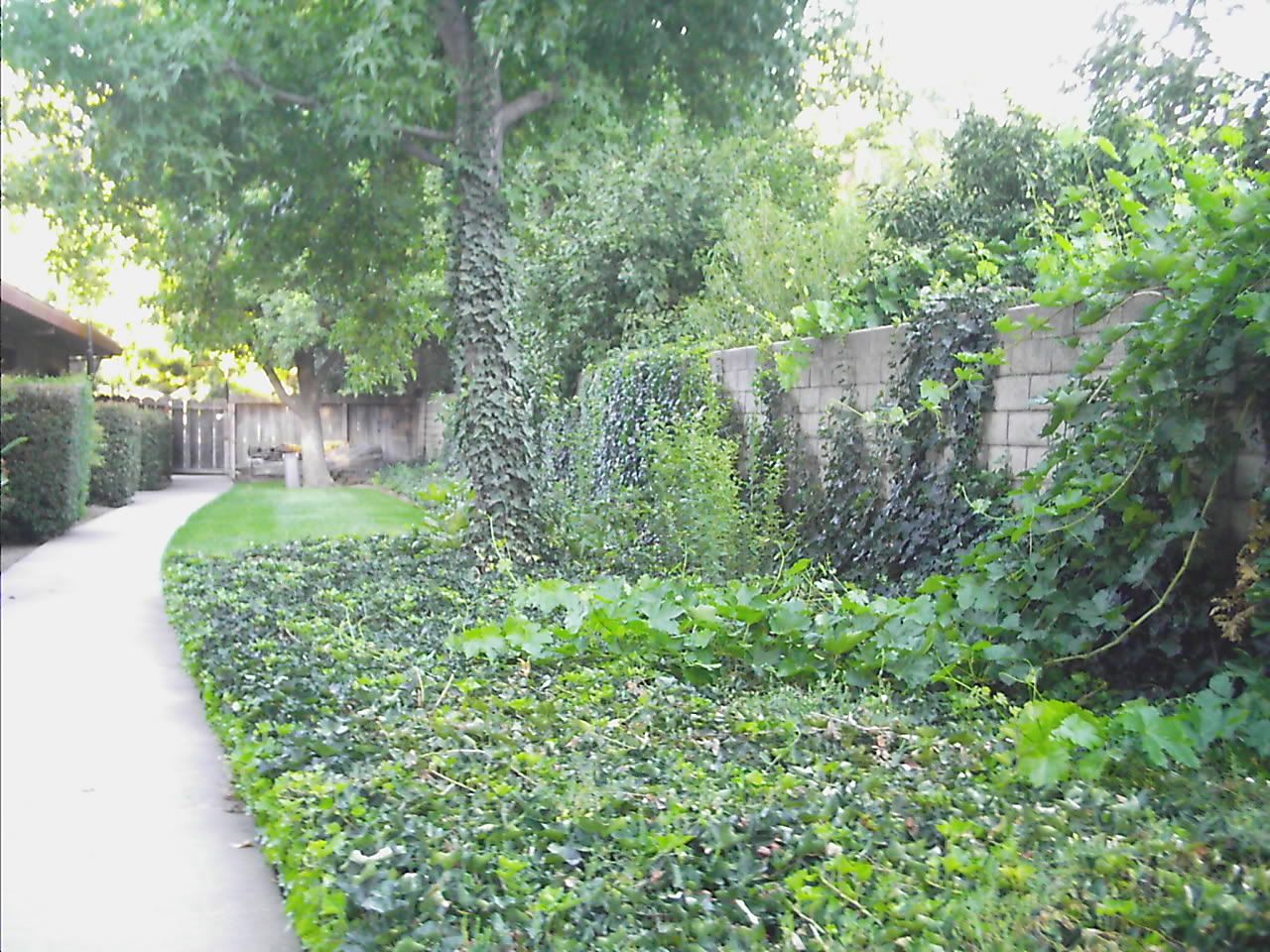 Now, from over the wall comes another vine, bright green, and begins creeping over the creeping ivy. It sends its shoots over, under, around and through the ivy.
Now my creepy question is: what the HECK is this new creeper? Look at those leaves. Can you identify it? What grows on the ivy that grows on the wall and the trees?
To me they look like grape leaves. I would be nice to have a vinyard in our courtyard. Since it is rooted in the neighbors yard, can we harvest the grapes? We already pick the lemons that hang over the wall.
Help, please, you Arborists, what have we creeping over our creeping ivy?