While passing by the Starbuck's parking lot, I was struck by the beauty of one particular little red pick up.
I had to get closer. It looked like a custom built truck. When I saw the name plate, I was shocked and didn't believe my eyes.
It was a Chevrolet.
First car I owned was a Chevy. And I have driven Chevy models from 1917 to 1995, the one I own now. And this was like nothing I had ever seen from Chevrolet.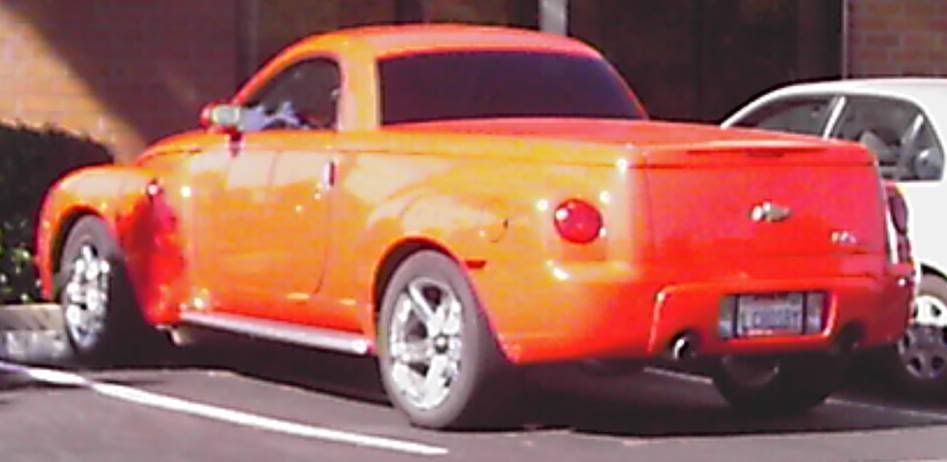 Maybe they're getting them designed in Indonesia, or someplace. Doesn't look like Detroit Iron to me.
Here is a close up of the nameplate: Maybe on of you car buffs can explain what has happened.