The bridal/house warming party for the cook went well, even without my gift of an Oreo Bag Clip (see entry below).
The first "game" was to wrap a couple of volunteers in toilet paper wedding gowns. This was cute, so I hurried home and got my camera. I got back in time to snap a picture of the winner, and took some pictures of attendees.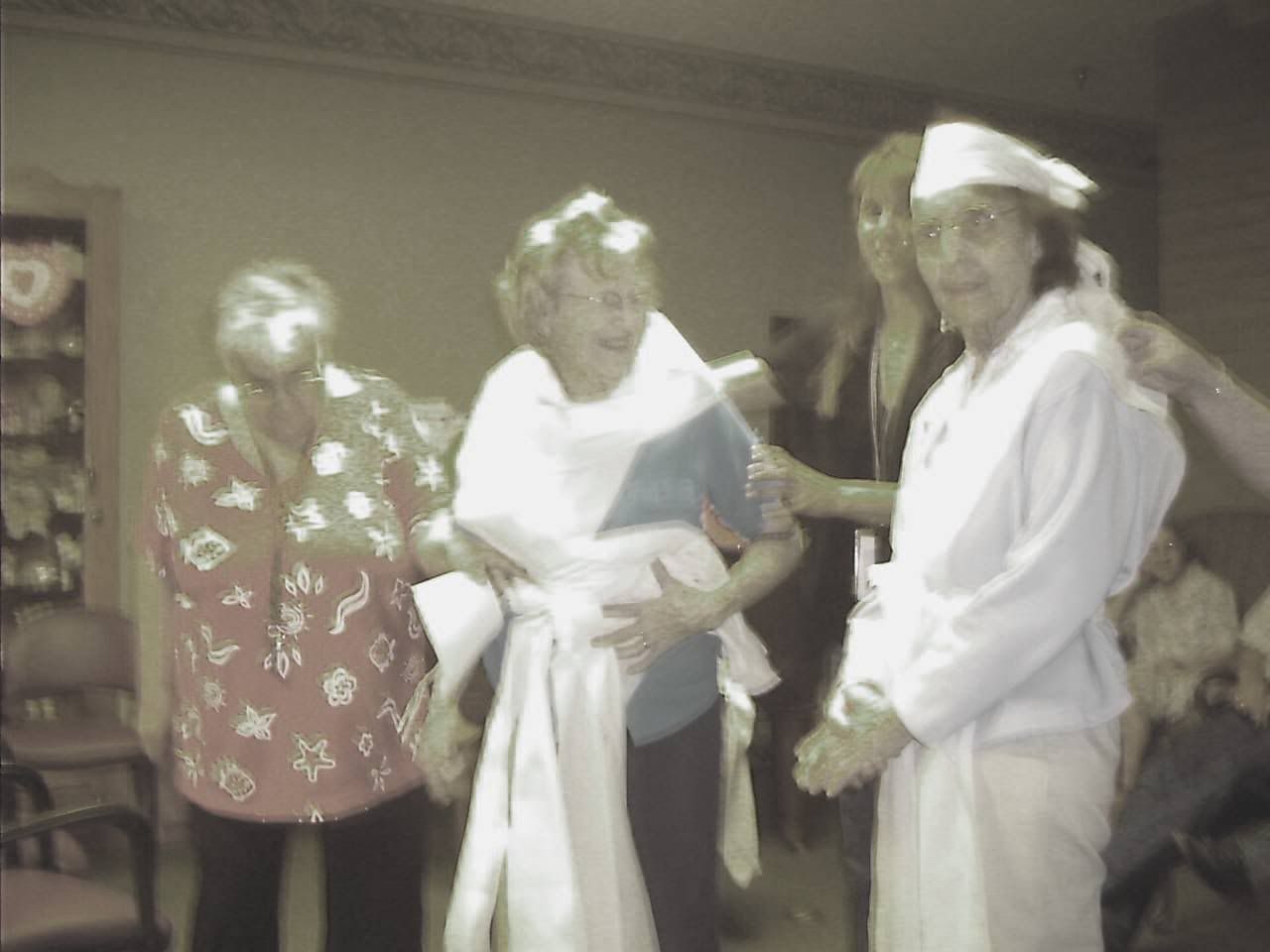 Then while they played an embarrassing version of the newlywed game, I escaped to my room, and avoided having to sing a solo of God Bless America as part of a another game, and printed out a few of the pictures, and put them in a page protector.
I got back in time to give the honorees picture souveniers of the party while they were opening presents. They can't clip a bag of Doritos shut with an Oreo clip, but they can look at rhe pictures and remember how silly they felt answering personal questions in game form.
I hated the Newlywed Game on TV and I am glad I escaped it today.