Ah-hah. You found out what kind of creeping vine was attacking your ivy.
Well, no.
What then? How can the case be closed?
Well, remember the vine that was crawling over the wall and encroaching into our courtyard? It looked like this.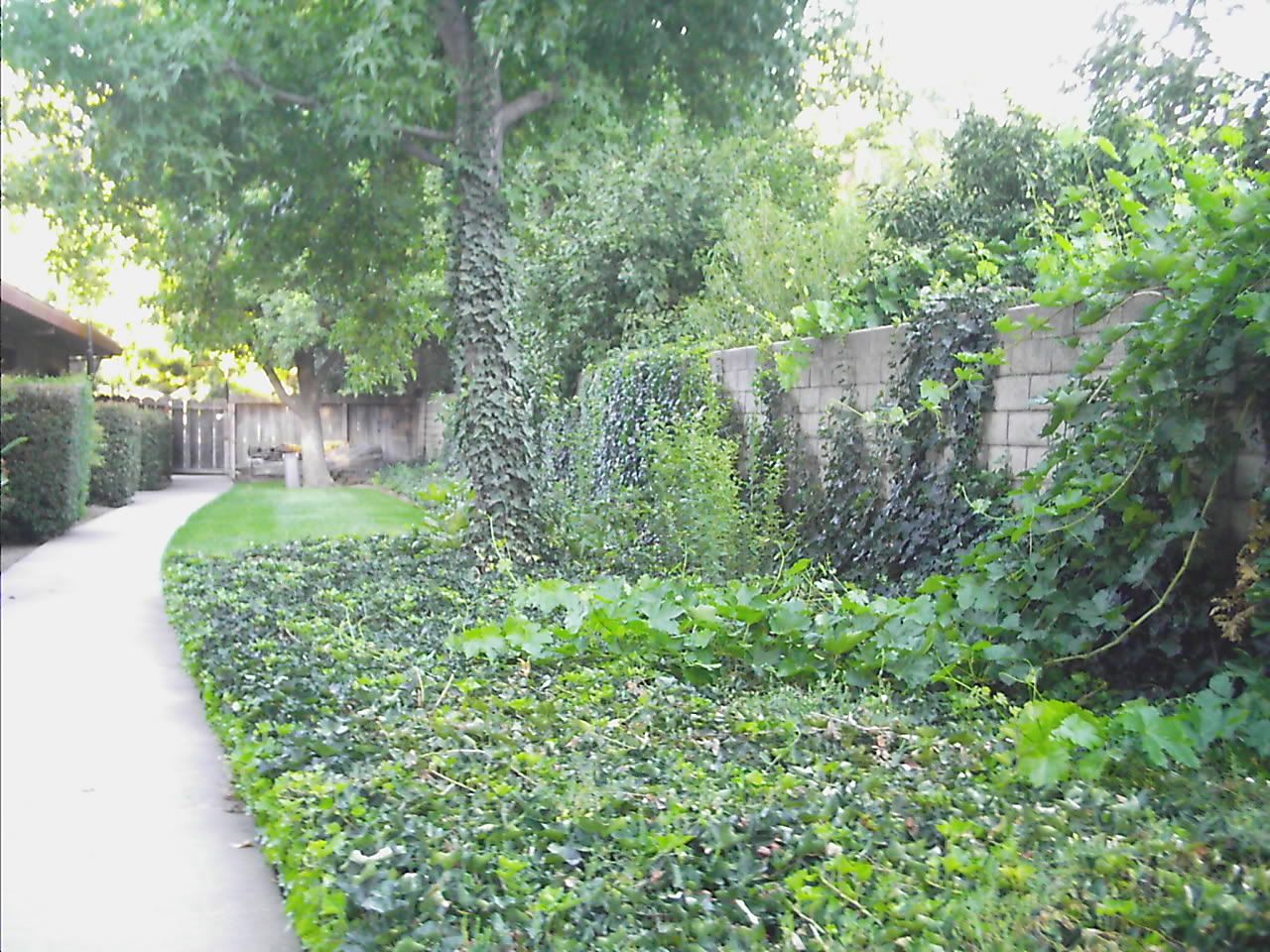 BEFORE
I went out to tell the gardner what progress we had made in identifying the dangerous intruder. And guess what? He had trimmerd the wall bare and stripped the grape, squash, alien vine out of the ivy. It looked like this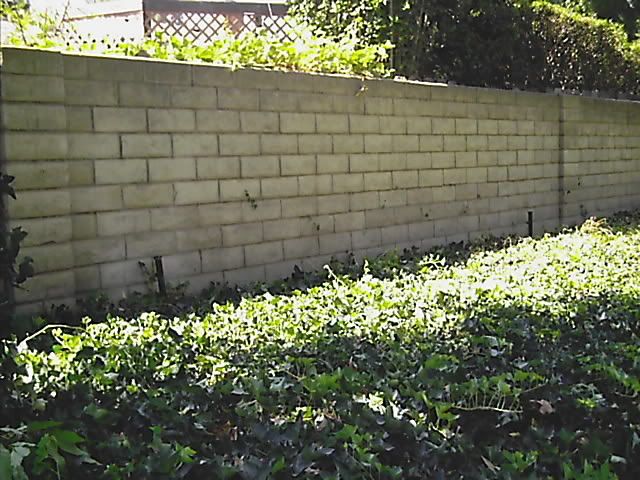 AFTER
Case closed.